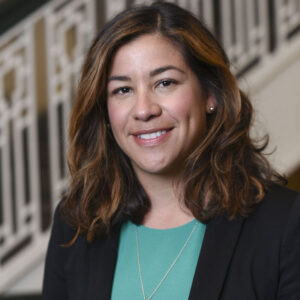 All IN for Health director Sylk Sotto and a team of IU School of Medicine researchers created an anti-racism framework for organizations and institutions, like the IU School of Medicine and Indiana Clinical and Translational Sciences Institute (CTSI).  
Sotto and her team found that the best method to create an environment where racism doesn't exist was to identify the issue before it begins. Sotto explains that to truly be anti-racist, one needs to understand their own biases and build self-awareness.  
"We must approach the development and implementation of anti-racism education for faculty development with the same focus on scholarship and academic rigor as we do for other elements of medical education," said Sotto, who is also the vice-chair for diversity, health equity, and inclusion in the Department of Medicine at IU School of Medicine. 
Utilizing Sotto and her team's anti-racist framework will help create an environment where researchers, doctors, clinicians, and others will feel comfortable knowing racism and bigotry are actively being eradicated.  
Sotto hopes that, as the framework is implemented, we can reflect on the past to acknowledge the impact systemic racism has had on our health. According to Sotto's anti-racist framework, we should use what we have learned from our past and strive to be better in the future for the health of the generations to come.