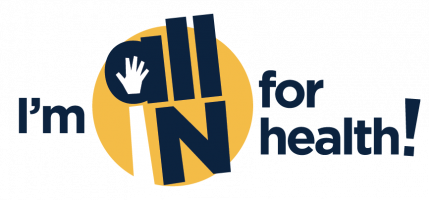 Why "All IN for Health"?
Indiana has a thriving research and life sciences community, yet our state has consistently ranked low national health status. In the 2018 America's Health Rankings report, Indiana landed in 41st place out of 50, even though Indiana is home to health, science, and academic resources.
Additionally, Indiana is home to hundreds of health research projects and clinical studies through Indiana University, Purdue University and the University of Notre Dame. However, only 30% of Hoosiers report being involved in a research study or knowing someone who has participated in a research study. Progress in discovering new treatments is difficult without research volunteers and can lead to delays in discovering new solutions for health conditions.
Our Mission
All IN for Health is dedicated to improving the lives
of Indiana residents by promoting health resources
and opportunities to participate in research and
clinical studies.
Our Vision
Through All IN for Health, we envision a future where:
 Indiana residents are healthier, and therefore happier
 People of Indiana are actively involved in health research
 Indiana is among the Top 10 Healthiest States