What Mask Should I Wear?
Along with getting vaccinated and boosted, wearing a well-fitting mask over your mouth and nose in indoor public settings or crowds is crucial to protect yourself and others from COVID-19. Experts recommend you upgrade your mask to a high filtration respirator if you want optimal protection. Use this resource to promote the highest level of mask protection in your community.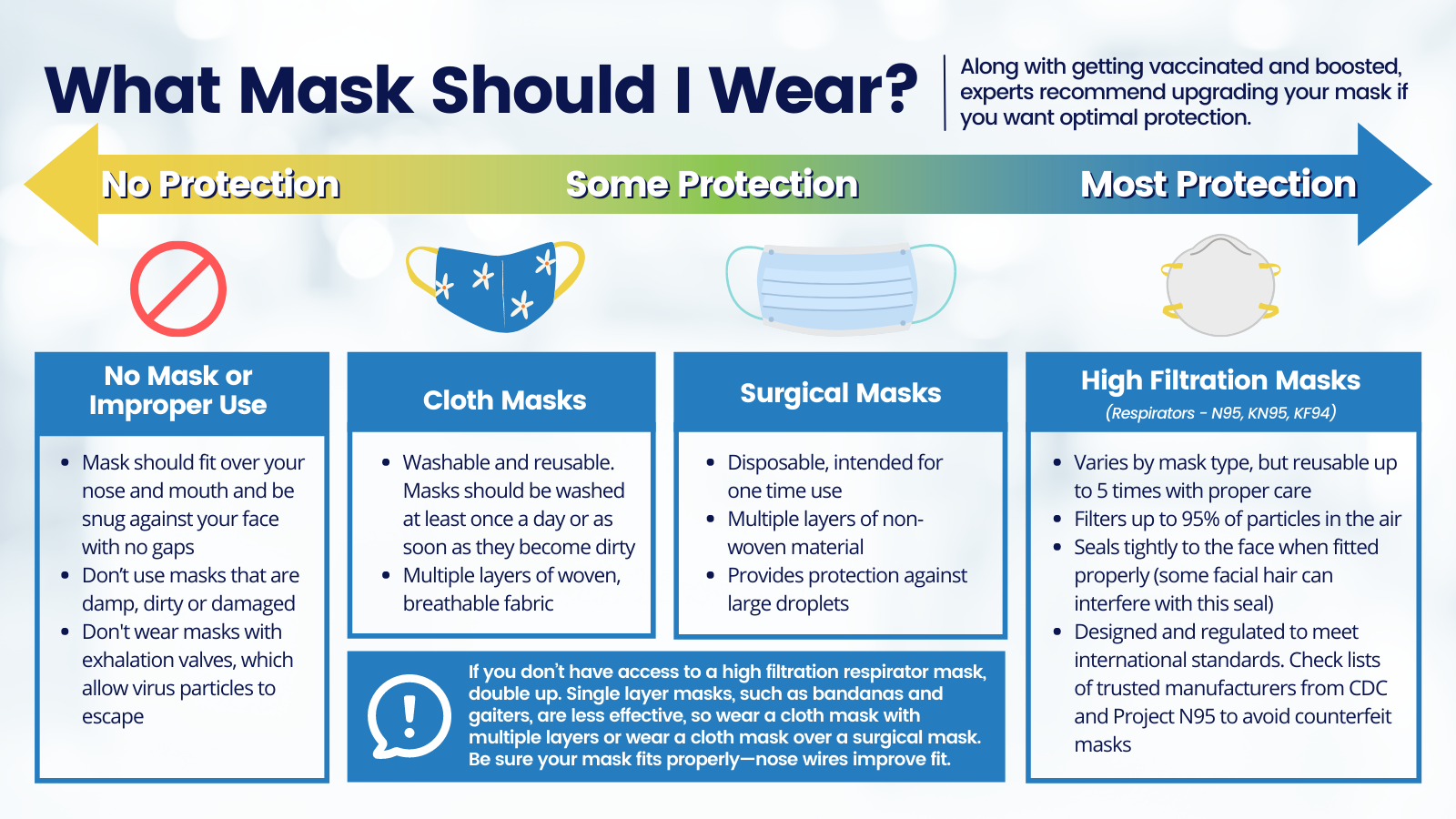 With the highly contagious Omicron variant spreading in our community, are you getting the best protection from your mask?
Experts recommend you upgrade to a high-filtration mask, like a KN95, if you want optimal protection. Learn more: https://www.in.gov/health/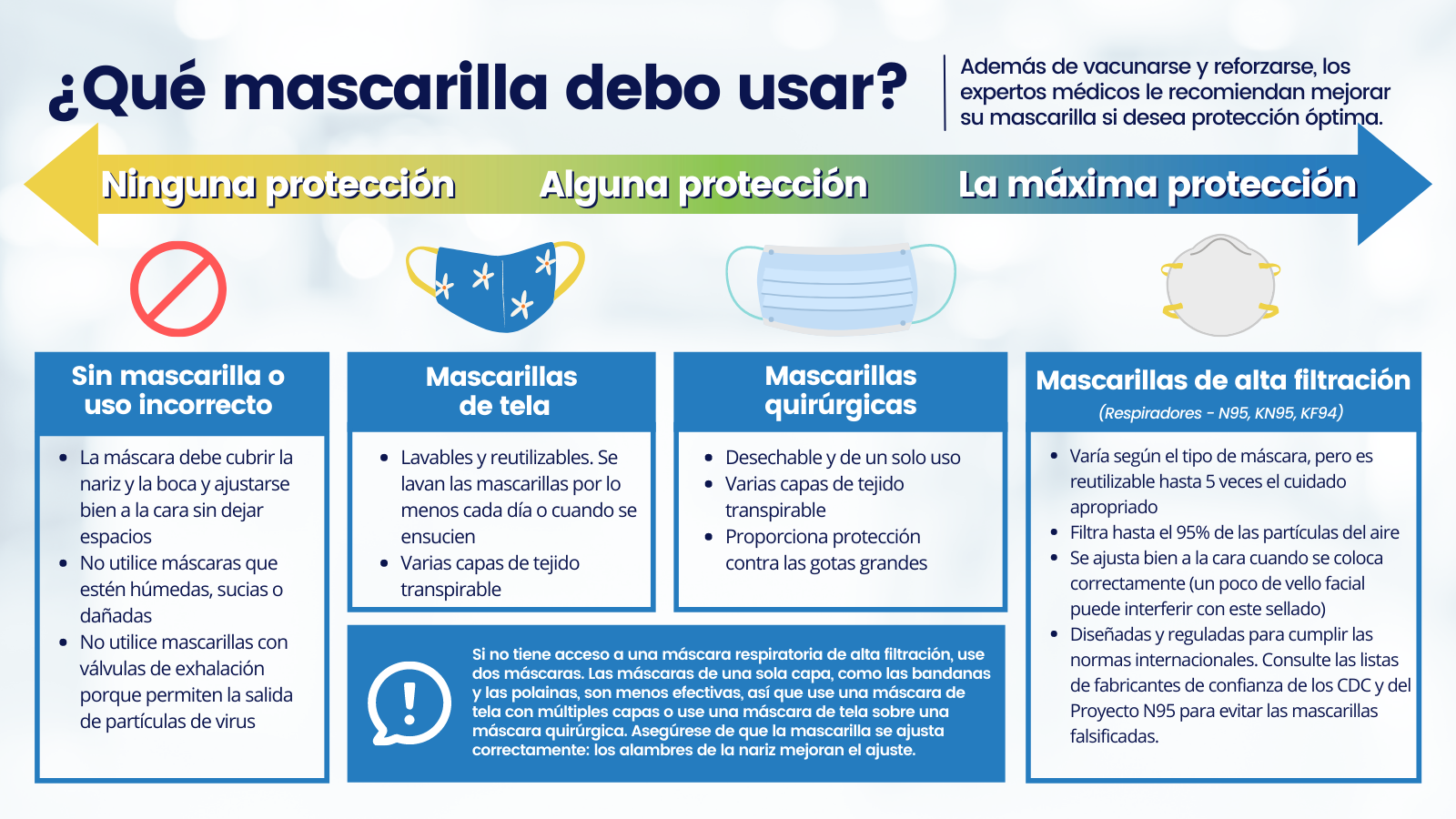 Con la contagiosa variante de Omicron extendiéndose en nuestra comunidad, ¿está obteniendo la mejor protección de su máscara? Los expertos recomiendan que se cambie a una mascarilla de alta filtración, como la KN95, si quiere protección óptima. Obtenga más información: https://www.in.gov/health/