What if instead of daily insulin injections or wearing pumps, just getting a shot every few months could reverse Type 1 diabetes for you – or your dog? It might take ushering in healthy pancreatic cells like a Trojan horse.
A new diabetes treatment developed by researchers at Purdue University and Indiana University School of Medicine, is the first minimally invasive therapy to successfully reverse Type 1 diabetes within 24 hours and maintain insulin independence for at least 90 days, a pre-clinical animal study shows.
Type 1 diabetes affects about one in every 100 companion animals in the U.S., including dogs and cats, and approximately 1.25 million American children and adults.  Because diabetes in dogs happens similarly in humans, treatment has so far been largely the same: Both need their glucose to be monitored throughout the day and insulin to be administered after meals.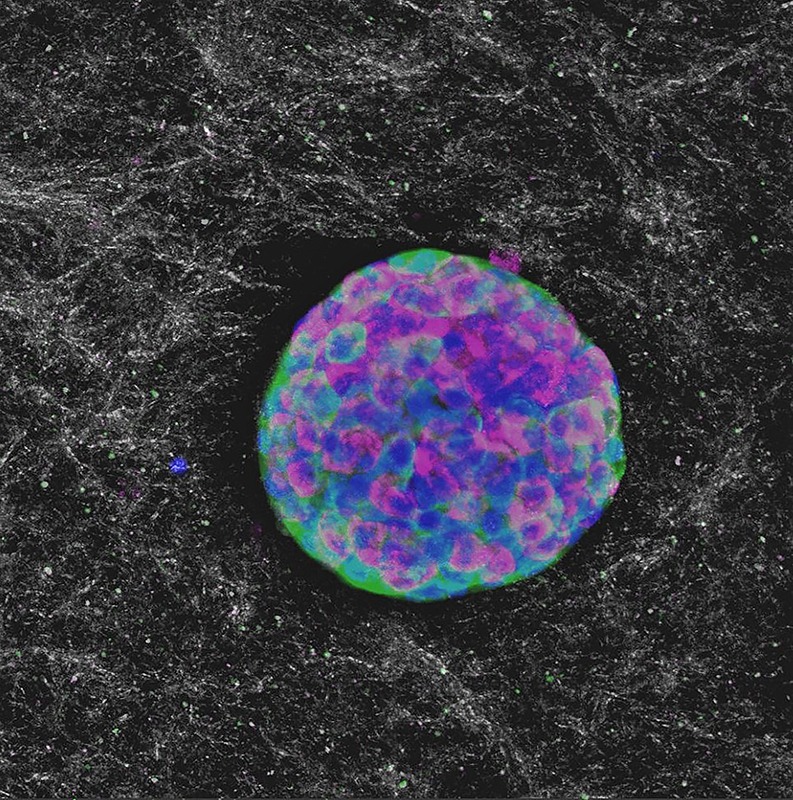 Researchers at Purdue University & IU School of Medicine are utilizing collagen cells, proteins that the body naturally makes to build and repair bone, muscles and blood vessels, mixed with pancreatic cells to reverse type 1 diabetes in animal studies.
Read more here.. New type 1 diabetes therapy shows promise for long-term reversal in both humans, dogs – News – Purdue University