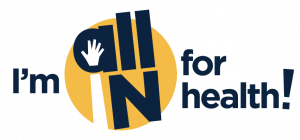 We are very pleased to announce a technology upgrade to the All IN for Health research volunteer network! You will notice an updated look, including an easy-to-navigate participant dashboard. Among new features: automated matching to studies for which you may be eligible. You'll see these studies listed on your volunteer dashboard.
Existing volunteers, your email address and username are now one and the same. To gain access to your new dashboard, use the "forgot password" link to reset your password.
Don't have a research volunteer network? There's no time like the present! Go here to create a profile and find volunteer opportunities.
We'd love to hear your thoughts on the new registry. Comment below, or send us a note at inhealth@iu.edu.
As always, thank you for being a health research volunteer! Together, we can improve the health of Indiana.