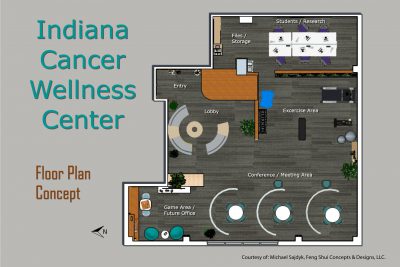 After finishing cancer treatments, many survivors do not know where to turn for guidance about their physical and mental health. The Indiana Cancer Wellness Center is a one-stop-shop for guidance about nutrition, fitness, wellness and other services that people wouldn't be able to get at a hospital — and it's free of charge.
Researchers at Indiana University School of Medicine and IUPUI have been working on the infrastructure of this program for the last several months. The goal is to develop personalized approaches to optimize health and wellness of cancer survivors to help them live longer, healthier lives — during and after cancer treatment.
Learn more about the Indiana Cancer Wellness Center in this post from the IU School of Medicine.