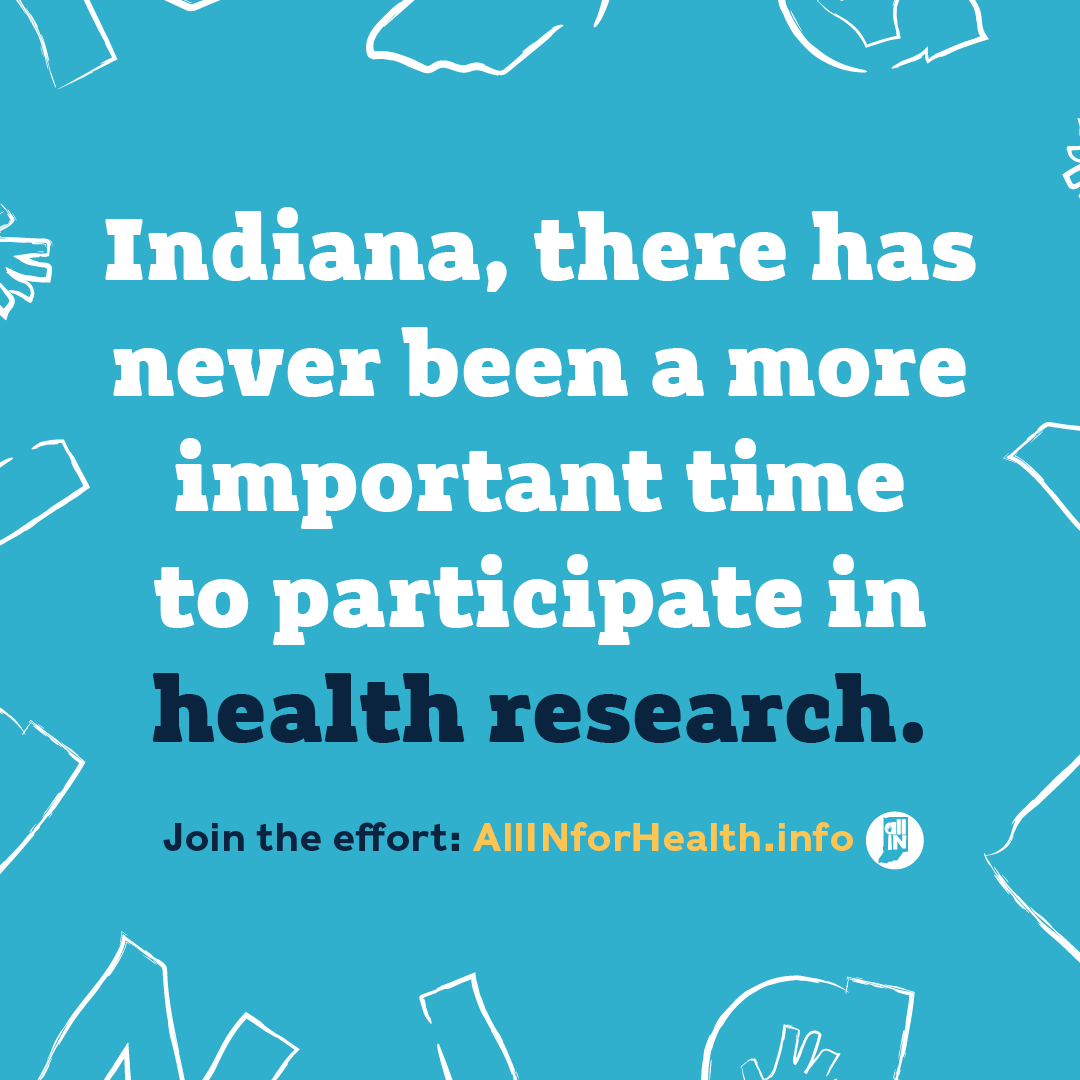 Have you heard?
Our first-ever public media advertising campaign is now on the air, in partnership with our friends at WFYI Indianapolis. Check it out on WFYI local TV broadcast channels, FM 90.1, and streaming on WFYI.org.
We're excited to share this message broadly: Indiana, there has never been a more important time to participate in health research.
Though this campaign was planned far in advance of the COVID-19 pandemic, the sentiment is now more relevant than ever, as researchers across the world work fervently to understand the novel coronavirus, the resulting disease, and seek preventions and treatments.
Our All IN for Health research directory maintains a list of hundreds of active health studies happening in Indiana, conducted by faculty at Indiana University, Purdue University, and the University of Notre Dame. We are adding COVID-19-related research opportunities to the directory as quickly as they become available.
If you'd like to receive messages and updates on new COVID-19 volunteer opportunities as they become available, please go here and complete the form – and also your research volunteer network!
See the TV spot here: