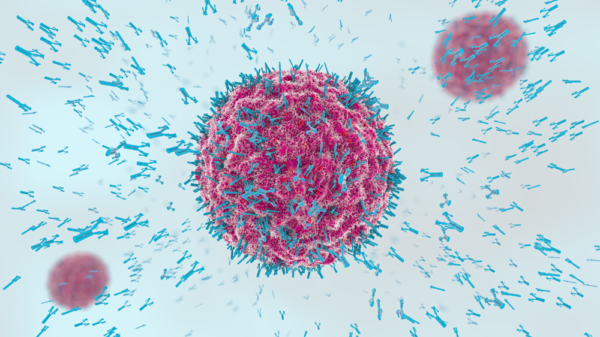 Researchers all over the world are trying to learn more about what causes COVID-19, including how people develop immunity to the disease. A team from Indiana University School of Medicine is starting a new study to find out how that immunity can develop and change over time, and you can help them by volunteering to participate.
The study is called DISCOVER, which stands for "Development of Immunity after SARS-CoV2 Exposure and Recovery." It will look at how immunity develops in children and adults who live in Indiana, and is led by Chandy John, MD, and Alka Khaitan, MD.
The study will look at four different groups of people.
People who have had symptoms of COVID-19, and tested positive for the disease
People who have had symptoms of COVID-19, but tested negative or were not tested
People who did not have symptoms of COVID-19, but have been exposed to the disease
People who did not have symptoms of COVID-19, and have not been exposed to the disease
"By comparing people who have varying levels of symptoms and exposure to COVID-19, we'll be able to get a better understanding of how immunity originates and how long it can last," said John, Ryan White Professor of Pediatrics at IU School of Medicine.
The researchers also want to understand if people may develop a stronger immunity to the disease if they had worse symptoms. This kind of information can help them learn how the virus spreads in the community, which can also help researchers develop vaccines or potential treatments.
People who participate will be asked to provide four blood samples over the next two years, as well as give a brief medical history, including any chronic medical conditions, and disclose whether they work as a health care worker or first responder.
Learn more in this video:
The participants will find out the results of each of their antibody tests, as well as be paid $25 for each blood draw. Blood samples and data will be collected via the Indiana Biobank study to test for antibodies and other immunity markers.
"We also want to find out if people who never had symptoms of COVID-19 can still develop antibodies or other immune responses to the virus," said Khaitan, Associate Professor of Clinical Pediatrics at IU School of Medicine. "And we want to learn if immunity to COVID-19 lasts over the two-year time period."
People from across the state are invited to take part in the study, but they must be able to travel to Indianapolis to provide each blood sample. Go here to learn more about the study and how to volunteer as a participant.
If you'd like to receive messages and updates on new COVID-19 volunteer opportunities as they become available, please go here and complete the form – and also your research volunteer network!