In April, we began a new research study called Tracking Asymptomatic COVID-19 Through Indianapolis Communities (TACTIC). The study is now complete, and we want to share the results with you and the community.
The major takeaways from the study are:
The infection rate in people without symptoms was 0.2% (1 out of 511 people).
The one positive case was in a child less than 10 years old.
The child's family did not develop infection or symptoms, so there was no spread of infection from the child to family members.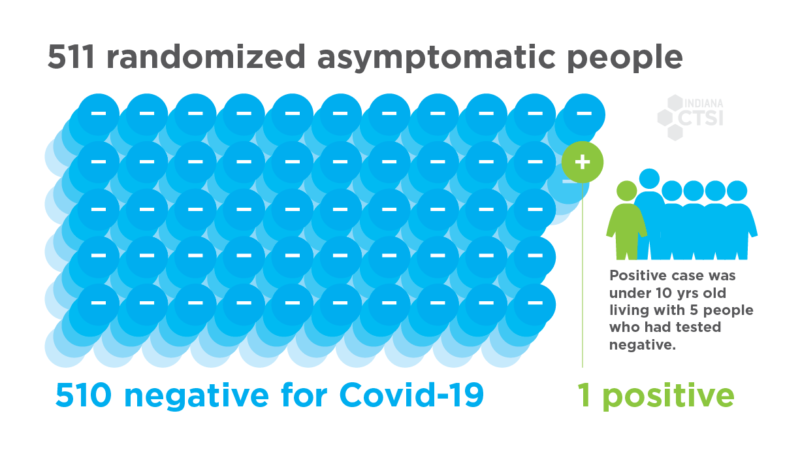 What does this mean?
The percentage of people with asymptomatic infection (infection without symptoms) was low. This suggests that physical distancing measures, like staying six feet from other, that were put in place by the state are working. We knew before the study that children under 10 years old could have symptoms without infection. However, this is the first study showing that in the community, a child under 10 years of age with no known contact with a person with infection could carry the infection without symptoms.
"Most of the research currently being done about COVID-19 focuses on the impact of the virus on adults, not children," said Chandy John, MD, one of the study's co-leaders. "Now more than ever, as parents across the country have been struggling with the decision of whether to send their children back to school, it is important to encourage researchers to do studies that involve people under the age of 18. We need to learn how to handle the pandemic moving forward in a way that keeps children safe."
Families chosen to participate in TACTIC reflect the demographics of Indianapolis, including the city's population in terms of gender and race. The study results are in line with the statewide study done by the IU Fairbanks School of Public Health around that same time (April-May 2020).
"While we are happy to be able to share the results of TACTIC, we know this study is just the first step in helping researchers understand how COVID-19 can affect families, and especially children," said James Wood, MD, another study co-leader. "We're already looking ahead to see how we can learn more about the coronavirus and the ways the disease spreads through our communities."
All IN for Health volunteers were some of the first people invited to participate in TACTIC. Recruitment took just 20 minutes and many more interested people were added to a waitlist.
We are also happy to report the study has been published in the medical journal Cureus.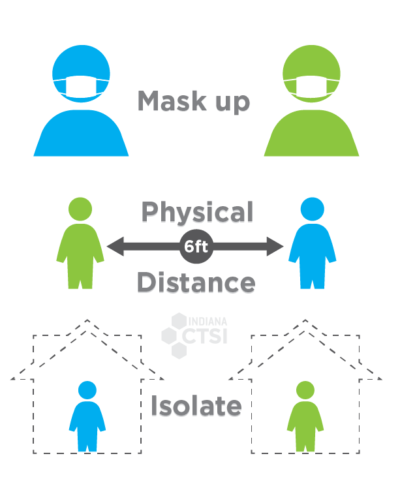 Next steps
We are now working on a follow-up study to look at the number of people with antibodies to the novel coronavirus. This will give us an idea of how many people may have had recent infection. We will also share these results with the community, once they are available.
We hope the information from this study and future studies will help us make informed decisions to control the spread of the virus. We also want to take this opportunity to remind people to keep doing the health and safety measures they started months ago: washing hands, wearing masks and using "physical distancing" when necessary, among other things. Combined with the research that our team and many more across the globe are working on, those safety measures can help us fight COVID-19 in the future.
What else should we study? We'd be happy to hear your COVID-19 research suggestions in the poll below:
— James Wood, MD, and Chandy John, MD, for the TACTIC study team
Editor's note: Want a chance to participate in COVID-19-related research studies like TACTIC?
Update your research volunteer network! As COVID-19 remains at the forefront of our lives, your research volunteer network now includes questions about COVID-19 exposure or diagnosis. Take a few minutes now to log in and update your profile.
Don't have a research volunteer network? This is the perfect time to create one, as there has never been a more important time to participate in health research. New volunteer opportunities are posted each week, and many are adjusting to allow for more remote participation. So update or create your profile and take a look to see what's new!