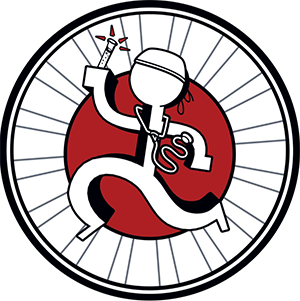 The Miles for Myeloma team hosted its 16th annual event in October. This year's ride was virtual due to COVID-19, but that didn't slow anyone down.
The Miles for Myeloma event is typically a bike ride across the state of Indiana designed to raise awareness for multiple myeloma, a type of blood cancer that is one of the areas of focus of the IU Precision Health Initiative. This year, however, it included a number of physical activities for participants to take part in, such as swimming or walking on a treadmill. Participants were able to log their miles spent exercising through a fundraising program called the Myeloma Million, which is meant to raise $1 million for multiple myeloma research. Patients and supporters logged their miles anywhere and at any time.
To date, participants have raised over $264,000 for research and patient care. Special Miles for Myeloma apparel is available for purchase, and the team hopes to see the number of donations grow before the end of 2020.
"We have over 800 donors, and we are fundraising through the end of the year," said IU Simon Comprehensive Cancer Center Associate Director of Development Ashleigh Wahl. "We think we can hit the 'Myeloma Half-Million' by then."
Rafat Abonour, MD, is the leader of the IU Precision Health Initiative multiple myeloma disease research team, and also served as the host for the 2020 Miles for Myeloma virtual event. He spoke in a series of videos for guests called Myeloma Med Talks. He wants his patients to know they are cared for, and that he hopes every town in the state of Indiana is aware of the effort IU is making to eradicate this life-altering disease.
"We don't treat multiple myeloma at Indiana University," said Abonour, who is also a physician-scientist at the IU Simon Comprehensive Cancer Center. "We treat patients with multiple myeloma here."
Learn more about the event here.