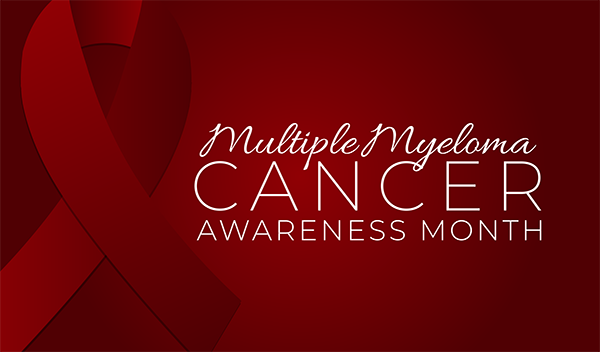 March is Multiple Myeloma Awareness Month. Multiple myeloma is a rare type of blood cancer. It is also one of the areas of focus of the IU Precision Health Initiative. Researchers at IU School of Medicine have been studying ways to treat and prevent the disease, and the Indiana Myeloma Registry is seeking participants to help better understand it. Some of the questions researchers are looking to answer are:
What causes multiple myeloma?
Who is most likely to get multiple myeloma?
What treatments work for which people?
The study is open to people ages 18 and older, and have been diagnosed with or suspected to have one of the following:
Monoclonal Gammopathy of Undetermined Significance (MGUS)
Smoldering Multiple Myeloma
Multiple Myeloma
Bony or Soft Tissue Plasmacytoma
Primary Amyloidosis
Plasma Cell Leukemia
Other Plasma Cell Dyscrasias (including but not limited to light chain deposition disease, monoclonal gammopathy of renal significance, POEMS syndrome)
Rafat Abonour, MD, is one of the researchers helping with this study. He has been researching multiple myeloma for over two decades. He says he and his team are raising awareness for multiple myeloma in hopes to someday find a cure.
"Early detection may prevent further risk, and myeloma is incurable, but multiple myeloma patients are living much longer today. Years ago, myeloma patients only lived about 2-3 years, but now, they are living for several years beyond that."
Visit the IU Simon Cancer Center to learn more about the Indiana Myeloma Registry by clicking here.