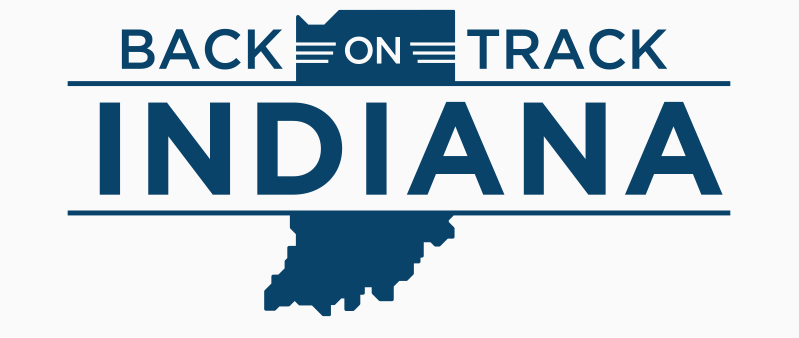 Photo source: https://backontrack.in.gov/
Thanks to IN.gov, we present to you Governor Holcomb's Roadmap to Safely Reopen Indiana and its assisting COVID-19 resources.
Let's safely open Indiana's economy and remain vigilant about protecting our health and well-being. We start by applying all we've learned about taking precautions to protect ourselves and others against this virus as we build business, employee and consumer confidence. Ultimately, we will get back on track and create an even stronger Indiana.
Read more
The Indiana State Department of Health (ISDH) is closely monitoring a pandemic of the 2019 novel (new) coronavirus or COVID-19.
Read More
Connect to Local Resources 24/7
Indiana's one stop shop for Unemployment Insurance needs – for Individuals who are Unemployed and for Employers.
Read more
This online hub serves as a resource for Indiana small businesses employing up to 150 associates that are in need of personal protective equipment (PPE) to ensure the health and safety of their workforce during the Coronavirus (COVID-19) pandemic. All businesses are encouraged to first source and procure PPE on their own. This service is designed to serve as an alternate backstop for employers.
Read more
Managing mental health is essential for the well-being of Hoosiers across our state and communities around the world.
Read more